THE COMPLETE 3-STEP HAIR AND SCALP TREATMENT PROGRAM FOR STIMULATING EXISTING HAIR GROWTH IN THE PRIVACY OF YOUR OWN HOME
Find out more about the Advanced Laser Helmet here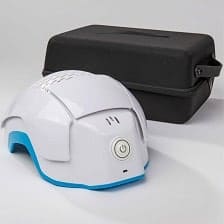 A hands-free cordless device that requires only two 20-minute treatment sessions per week.
The Advanced Laser Helmet is a biomedically designed laser specifically developed to treat hair loss. The helmet's proprietary lasers are scientifically developed, high efficiency lasers that deliver maximum light and power. The penetration depth of these lasers has been optimised at a clinically approved wavelength for proven clinical effectiveness. 80 lasers deliver therapeutic power for maximum scalp coverage and generate only 1 °Celsius of heat per session.
Find out more about the Advanced Laser Helmet here
---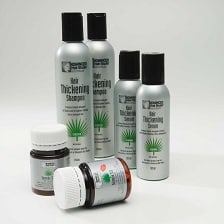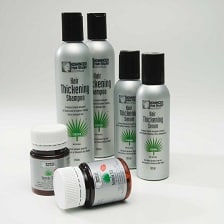 The proven success of Serenoa
Advanced Hair Clinic's Hair Fitness range containing Serenoa is the second step in your hair regrowth and fitness program. Serenoa has been clinically trialled and 85% of users reported no further hair loss*The Advanced Hair Clinic Hair Fitness range also contains Panthenol and Wheat Amino Acids to thicken and provide greater flexibility to the hair shaft.
---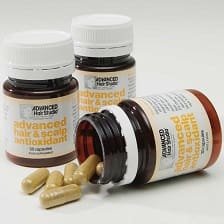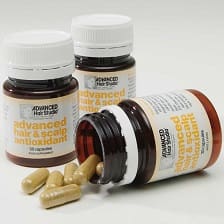 AHS-FP Antioxidant
Antioxidant counteracts weak hair and an unhealthy scalp Antioxidants have already proven to be effective in a wide variety of situations. With Advanced Hair and Scalp Antioxidant, the third step in the program, you benefit from a product specifically formulated to promote the growth of strong, healthy hair and support the health of the scalp.
Find out more about the Advanced Laser Helmet here
---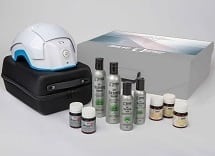 Order your 3 step program now.
Call 0800 424 252
What is Serenoa?
It has been discovered that an oral dose of a naturally occurring herb known as Serenoa inhibits the action of 5-Alpha Reductase, reducing the production of DHT and hence attacking the principle root cause of hair loss.Advanced Hair Studio Serenoa 320 is among the first Hair Loss Treatment products to contain Serenoa, designed to stop further hair loss -in both men and women