Is your hair thinning? Advanced Hair Fibres for thinning hair instantly rebuild your hair with natural keratin fibres creating the appearance of thicker hair in an instant!
Turn Thinning Hair into Fuller Hair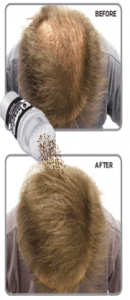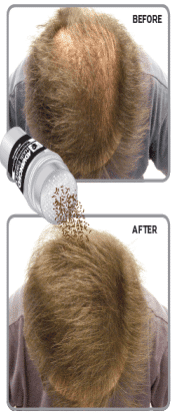 BALDING PATCHES AND THINNING HAIR INSTANTLY VANISH
As you apply the Advanced Hair Thickening Fibres to your scalp you will see balding patches and areas of hair simply disappear leading to fuller and thicker hair. Once you have completed applying the Advanced Hair Thickening Fibres you simply brush through your hair and the fibres blend with your existing hair in a completely undetectable manner.
Advanced Hair Fibres are a unique complex of organic keratin protein, similar to your own naturally growing hair. They're precision laser-cut into micro-sized-fibres and are a completely safe and natural solution for both men and women seeking fuller hair.
THICKENING FIBRES STAY IN PLACE IN ALL CONDITIONS
No matter what the weather conditions, be it strong winds or even rain, the micro composition of the Advanced Hair Thickening Fibres ensures they stay bonded to your existing hair. When you do wish to remove them, simply wash them out with shampoo.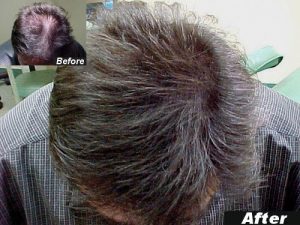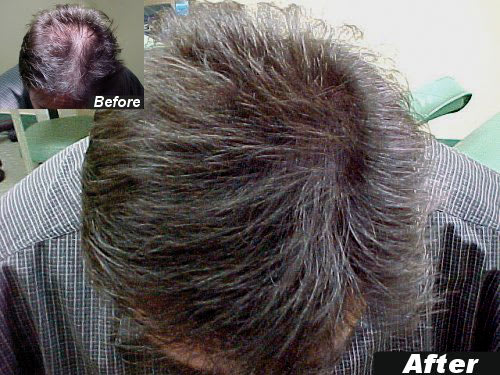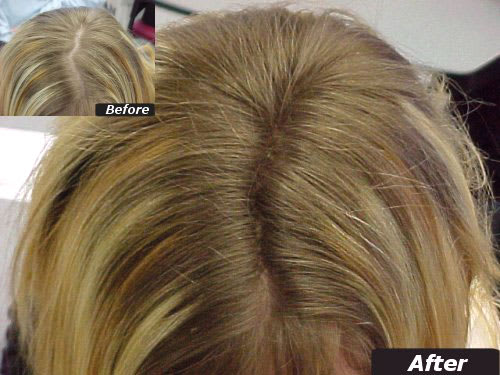 *Results may vary depending on individuals.
WHO CAN USE ADVANCED HAIR FIBRES?
Advanced Hair Thickening Fibre are Suitable for anyone suffering from balding or hair thinning, or wanting thicker looking hair, can instantly alter their appearance with Thickening Fibres. The Advanced Hair Thickening Fibres are an excellent non-surgical, completely safe application to be used in conjunction with Advanced Laser Therapy or AHS-FP programs.
Thickening Fibres are totally safe to use with Advanced Hair Regrowth Formula… just ensure ARF has completely dried before applying Thickening Fibres. They're the premier treatment for hair thinning in New Zealand – and they're exclusive to Advanced Hair Studio.
PURCHASE
To purchase your Advanced Hair Thickening Fibres – inquire at your closest participating Advanced Hair Studio.
# trial offer at participating studios only