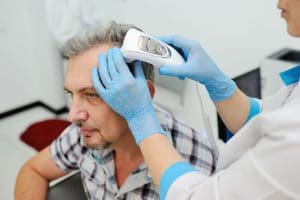 When we reach a certain age, a common question asked by many men (and women) is: how to stop your hair from falling out? Many of us simply accept hair fall as an unavoidable facet of getting older. The thing is, this couldn't be further from the truth. Advanced Hair Studio knows not only how to reduce hair fall, but how to increase hair growth.
How to Prevent Hair Fall in Men
How to Prevent Hair Fall for Females
Treatments and Products to Prevent Hair Fall
Contact Advanced Hair Studio New Zealand For Hair Fall Solutions
1 Million people around the world have seen results from our hair fall solutions. Hair fall doesn't have to be a fact of life; you can prevent it with our solutions.
Restore your confidence today: